I'm one sock short of a pair,
I'm three days past clean underwear.
All my pants
have grass stains on their knees.
All my shirts
have yellow stains on their sleeves.
Everything I own
is starting to stink.
All my red shorts,
Have faded to pink.
All my money,
is spent on bills to pay.
Its been three months
since my laundry day.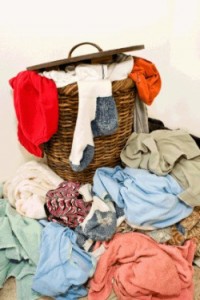 By Evan James Griffin