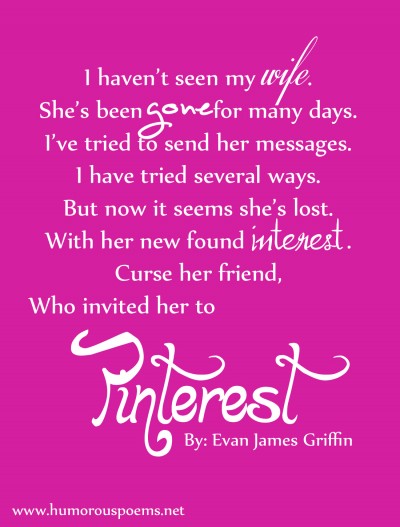 For those of you who want to copy and reuse the poem. Here is the text version. Feel free to pin it and then hug your husband… He needs it.
I haven't seen my wife.
She's been gone for many days.
I've tried to send her messages.
I have tried several ways.
But now it seems she's lost.
With her new found interest.
Curse her friend,
Who invited her to Pinterest.
By Evan James Griffin